Collaborating with Community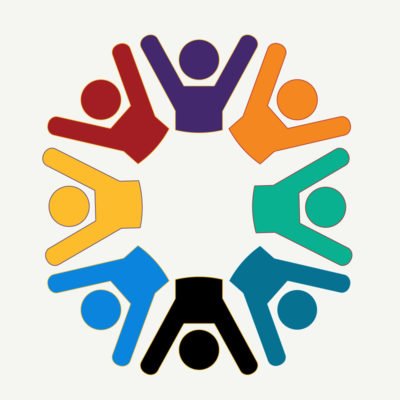 Schools provide family services through partnerships with school counseling, health, recreation, job training, and other agencies.
Schools work with local businesses, industries, and community organizations on programs to enhance student skills.
Collaborative opportunities such as community service and service learning projects are organized and available.
The focus is on collaborating with community members to connect students, families, and staff to expanded learning opportunities, community services, and civic participation. Engaging community members, businesses, and organizations as partners in children's education can improve learning communities through benefits such as expanded learning opportunities, broad-based support for increased school funding, and quality after school programs.
Partnerships that connect a school with businesses, hospitals, colleges, service clubs, social service agencies, youth organizations, public housing projects, labor unions, churches, and other community groups can turn a neighborhood into a thriving place to live, work, and raise a family. Many school districts are creating full-service community schools that offer one-stop resource centers for families and residents. Schools are opening their doors and allowing their communities to use facilities and meeting rooms as a way of applying school resources to solve problems.
There is one main goal for Collaborating with the Community
Connect the school with community resources:
Parent and school leaders should work closely with neighborhood associations, government agencies, businesses, and universities to strengthen the school. These collaborations should make resources available to students, school staff, and families and build a family-friendly community.
What links to community resources has the school forged?
Have parents and families been part of that process?
In what ways has support from community partners been organized?
Access the resources below for methods to encourage collaboration.